Nurturing talents that exists in the camps.

Artistes for Refugees
Kenya has hosted thousands of refugees over the years, with a marked influx since the early nineties. Public perception towards refugees has steadily become negative due to recent insecurity incidents that have been associated with them. The public needs to be educated that most refugees are law abiding and can contribute positively towards the well-being of the country, especially economically.
A large proportion of refugee populations and their host communities comprise of youth, many of whom are unemployed and face challenges towards becoming selfreliant because they lack training, startup capital and funding to facilitate enterprises. Refugee artistes face additional challenges such as access to markets.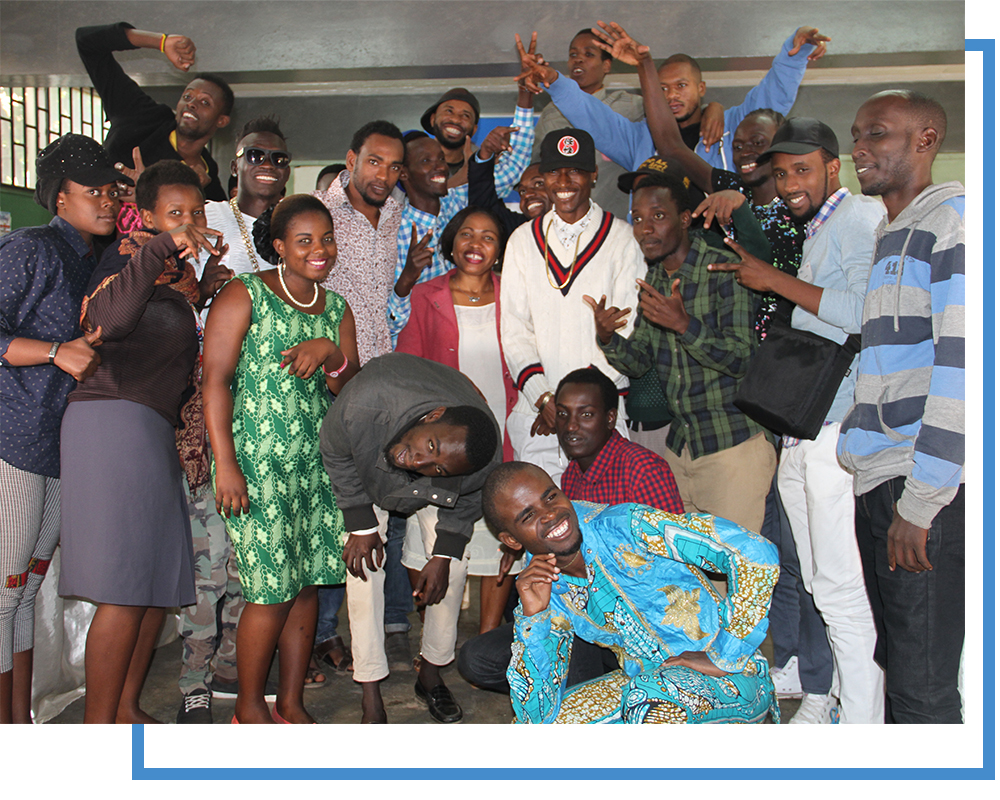 In 2015 UNHCR launched the Artists for refugees Initiative – an Art, Music & Culture project that aims to nurture the talent that exists in the camps and mentor youth so that they are able to attain sustainable livelihoods through their talents. UNHCR worked with two artists -Octopizzo and Victor Ndula, an illustrator. Both artists visited Kakuma and Dadaab camps where they held a series of workshops with refugee artists.
They observed the fact that art can be used as a means of therapy for refugees who are traumatized due to conflict and displacement. It is also evident that refugees can use art as for income generation. It is in this context that UNHCR decided to use Artists for Refugees as an avenue to promote and nurture talent in the various Art fields.
Activities

Through this project OF worked with over 360 refugees and members of their host communities. The youth beneficiaries of the program featured a number of female artists and those living with physical disabilities. Program activities included:
Entrepreneurship and music workshops
7-day course led by Octopizzo, drawing on his industry experience locally and abroad to teach refugee artists how to generate revenue in the music business
Music composition labs
5-day programs in collaboration between Octopizzo and renowned music producers and artists to allow refugee artists to compose their own socially conscious music highlighting key community issues. A total of 48 commercially viable songs were produced under the brand "Refugeenius". At the end of the project mastered tracks were given to the artists to be used for sales, licensing and performances.
Album launch
Refugee artists performed in Nairobi at a gala album launch concert attended by UNHCR, Danish Refugee Council, numerous foundations, embassies and other organizations.
Media
Nine music videos were produced. The project culminated in a TV interview and performance.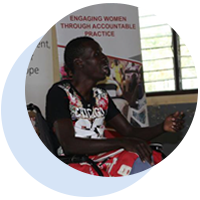 "Getting this opportunity to travel to Nairobi has been an eye opener for me. I now understand what it means to be a real performing artiste. The most exciting thing for me was performing with a live band, which is something that very few artistes do as they are used to playback. I would like to express my sincere gratitude to UNHCR and DRC for this project."
-Musa Omar, Project Participant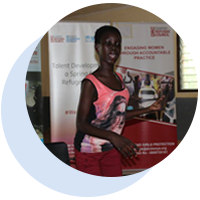 "Before joining this project, I was really struggling to write songs but now I find it really easy because of the training. I am also now a more confident person and I can perform in front of many people or on TV like I did on the Trend Show, which for me was the most exciting thing for me. Without Octopizzo and his team I could not have done it."
-Anuna Doreen Singbangbe, Project Participant
Our Social Impact Programs