Science and Technology

Coding Bootcamp
In the Spirit of Tom Mboya who was assassinated at only 39yrs of Age, we celebrated him partnering with Code with kids Bootcamp Program and sponsor 39 kids across Kibera villages.
Any machine that you're using has code that was developed by human beings. If you can figure out how to be one of those human beings, then you're that much further in life. You're in control of your communication, you're in control of your destiny, if you cannot figure it out then be a vessel and a supporter of the coming generation to be equipped with it.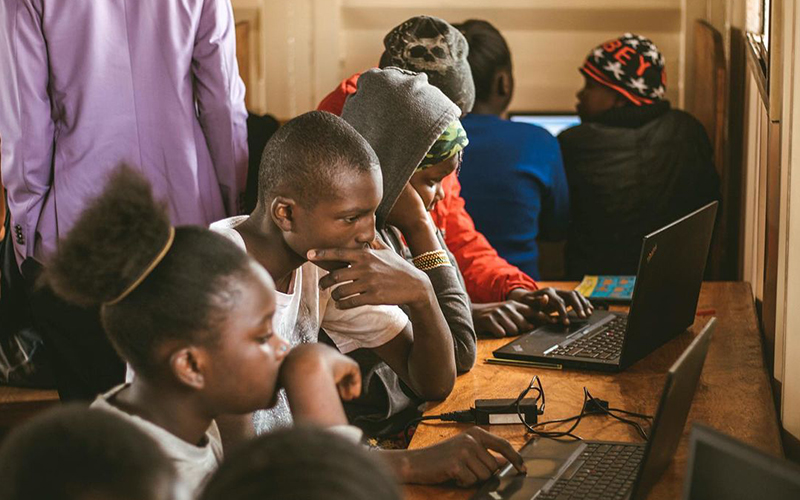 EMPACT Youth innovation Program
Octopizzo Foundation is partnering with WFP in expanding the program to more informal and rural based areas with less outreach. During the award Day of the Top Perfomance during the EMPACT Youth innovation Program with World Food Programme.
EMPACT connects vulnerable talents to opportunities offered by the digital economy, providing digital skills training, facilitating access to internet and hardware and connecting the participants to online, remote and local income generating opportunities. Moreover, using crypto to beat currency volatility and include underbanked and unbanked populations. We connect the crypto digital wallet with local MPESA accounts or participants can keep the stable coin in their wallet and access digital financial services.
eKitabu
Teachers & especially in rural & informal marginalized areas need to integrate technology seamlessly into the curriculum instead of viewing it as an add-on, an afterthought, or an event. Teaching in the Internet age means we must teach tomorrow's skills today.
It was a pleasure attending The Digital Essay Competition (DEC) 2022 official launch by ekitabu Open for all Upper Primary and Secondary private and public school students and submissions are done online at essay.eKitabu.com
across all schools in the country.
Our Social Impact Programs