Water and Sanitation

Water, Sanitation & Hygiene
After a natural disaster or pandemic, safe drinking water is a priority. Humans can live longer without food than water, so communication about clean water is essential to help avoid the risk of cholera, dysentery, malnutrition, famine, and death.
We have worked to reach 100 more families in Boro Nango Busia County as part of the continuation of WASH program of water filters distribution, bacause no matter who we are or where we come from, we're all entitled to the basic human rights of clean air to breathe, clean water to drink, and healthy land to call home.
!n 2021, we had 1000 households in Kibera & Ugenya Siaya County with Clean water filtration system installed in the comfort of their homes.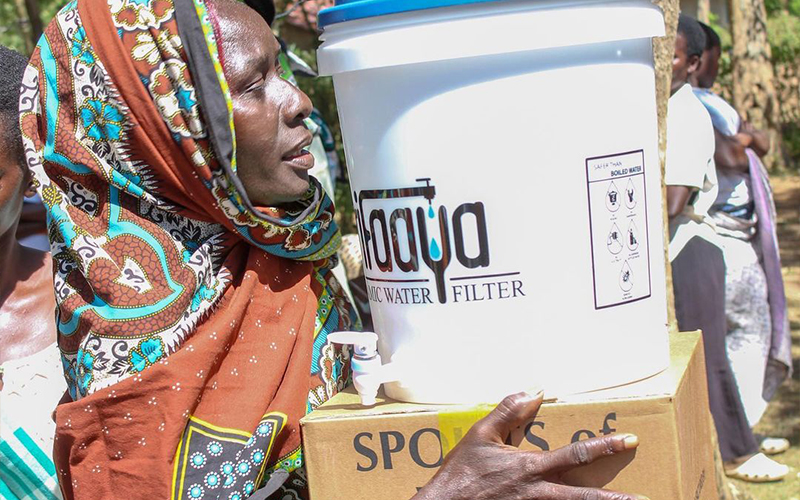 Pure Clean water is the world first and foremost medicine.
Social justice is what faces you in the morning. It is awakening in a house with adequate water supply, cooking facilities and sanitation. It is the ability to nourish your children and send them to school where their education not only equips them for employment but reinforces their knowledge and understanding of their cultural inheritance.
We have had our 1st water Project in Ugenya Siaya and looking forward to creating more clean water spaces in the future.
Our Social Impact Programs